Do you have a favorite recipe that your parent or grandparent has passed down to you?  I think we all do!  For me it's hands down my Mem & Pops (aka my grandparents) recipe for Chicken Caribe with Macadamia Nut Rice. This is probably one of my favorite meals, period.  The creamy curry sauce on the sautéed chicken paired with the spicy macadamia nut rice delivers such an insane flavor punch!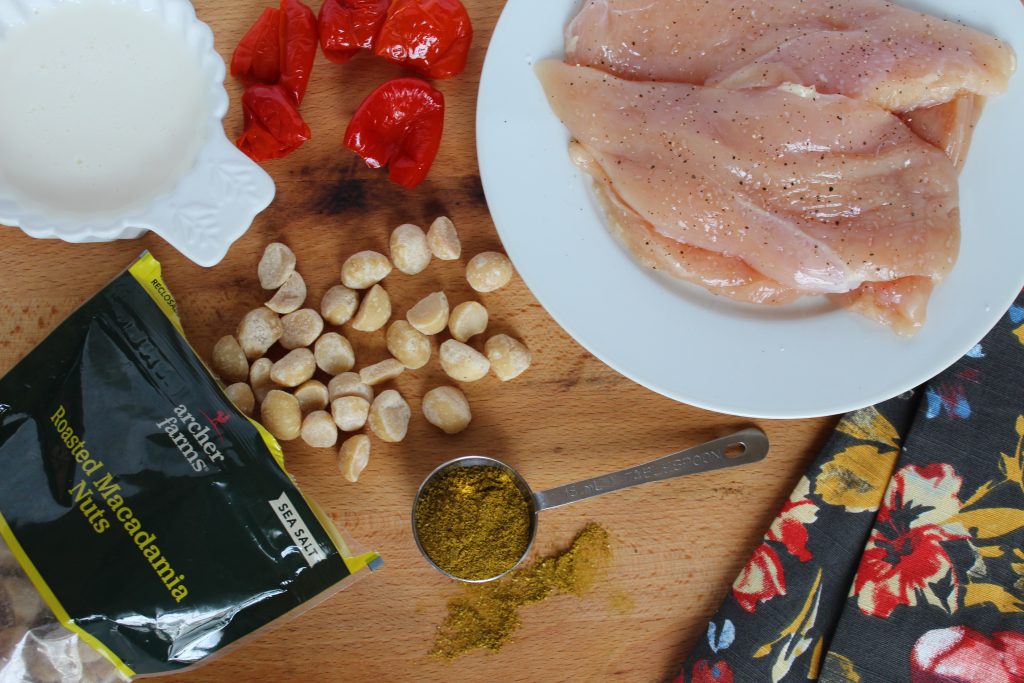 Growing up I spent so much time with my grandparents.  They always let me be creative and I never heard the word 'No' from them.  Basically they were, and are everything a grandparent should be.  My Meme cooked with me, did crafts with me, let me smear makeup all over her face, and took me on shopping sprees.  On Friday nights we went on dates for twin stuffed lobsters down at a restaurant that had an early bird special.  I don't know many 8 year old kids that are eating lobster on a weekly basis, do you?  My Papa and I spent countless hours searching for salamanders, snakes, riding on his lawn mower.  For a time, he took up being my pen pal while I used my alter ego, Joslyn Black, in an effort to improve my writing skills.  The 3 of us together went on many trips to the zoo, parks, the beach, swimming in their pool, even participating in elaborate stage productions in their living room.  They never missed a thing, not one school function, they have always cheered me on and supported me in whatever I wanted to do, this blog included.  I think by now you have come to realize that I find them to be pretty AMAZING!  Look…aren't they cute?!?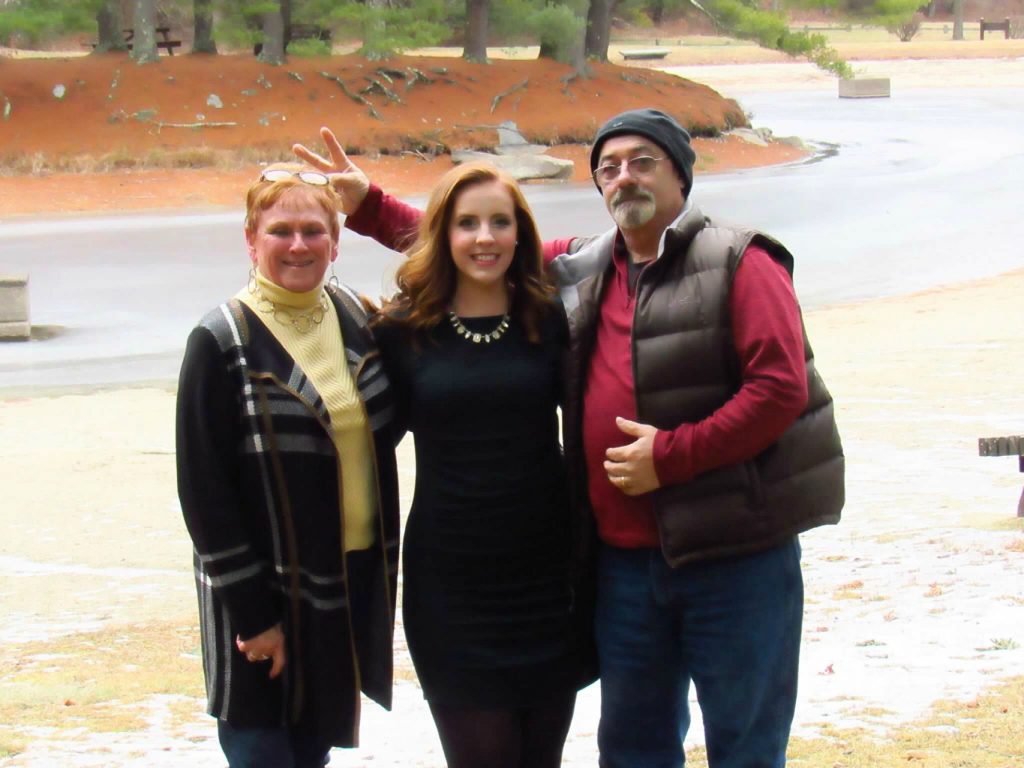 When I was about 17, I realized I hadn't been spending as much time with them as I once did.  I decided to start going over their house to cook with my Meme once a week, and the 3 of us would have dinner together.  I became a self-taught 'Chef' in my adult life, going on to become a personal chef and restaurant owner (I'll tell you more about that in a later post).  They really played a large part in honing my skills in the kitchen, and made me unafraid to try new things.  We had new recipes that we would cook each week, this recipe was one that my grandparents had been making for many years even when my mom and her siblings were kids.  When we made it together I was hooked.
This dish is definitely different, if you have a love of eclectic cooking this one's for you!  The chicken always comes out so tender after slowly simmering in the curry sauce, and the rice has the perfect amount of spice.  I hope you enjoy it as much as my family has for generations.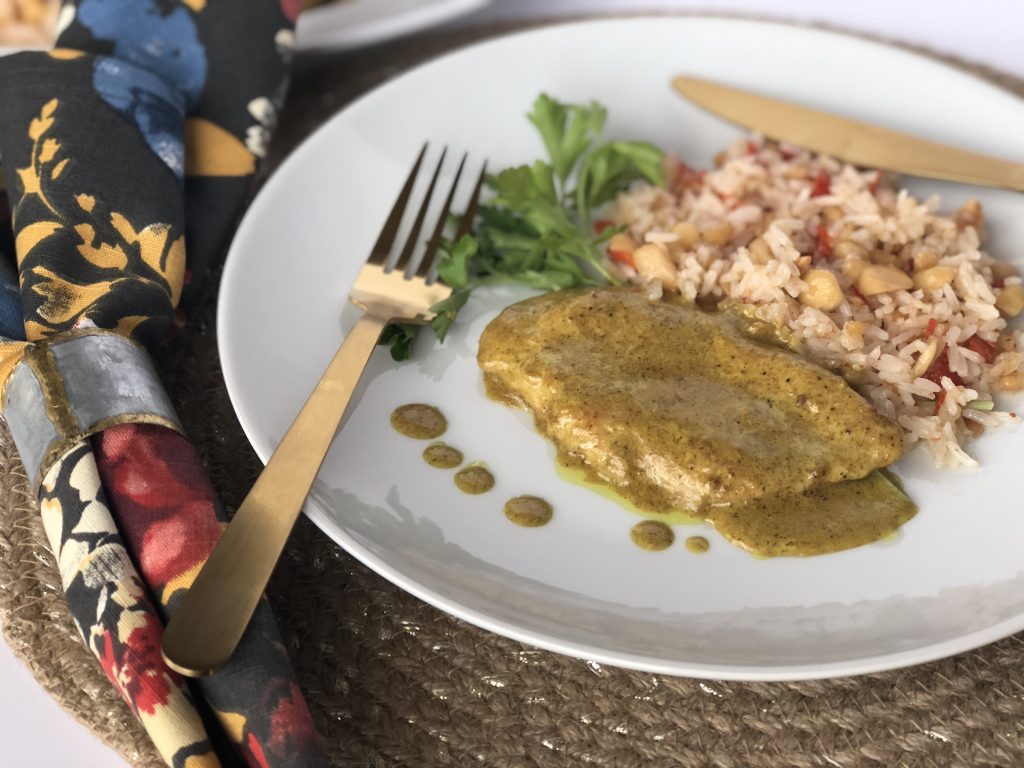 Yield: 4 Servings
Mem & Pop's Chicken Caribe with Macadamia Nut Rice
prep time:
15 MINS
cook time:
30 MINS
total time:
45 MINS
Do you have a favorite recipe that your parent or grandparent has passed down to you? I think we all do! This creamy curry chicken recipe is a family favorite!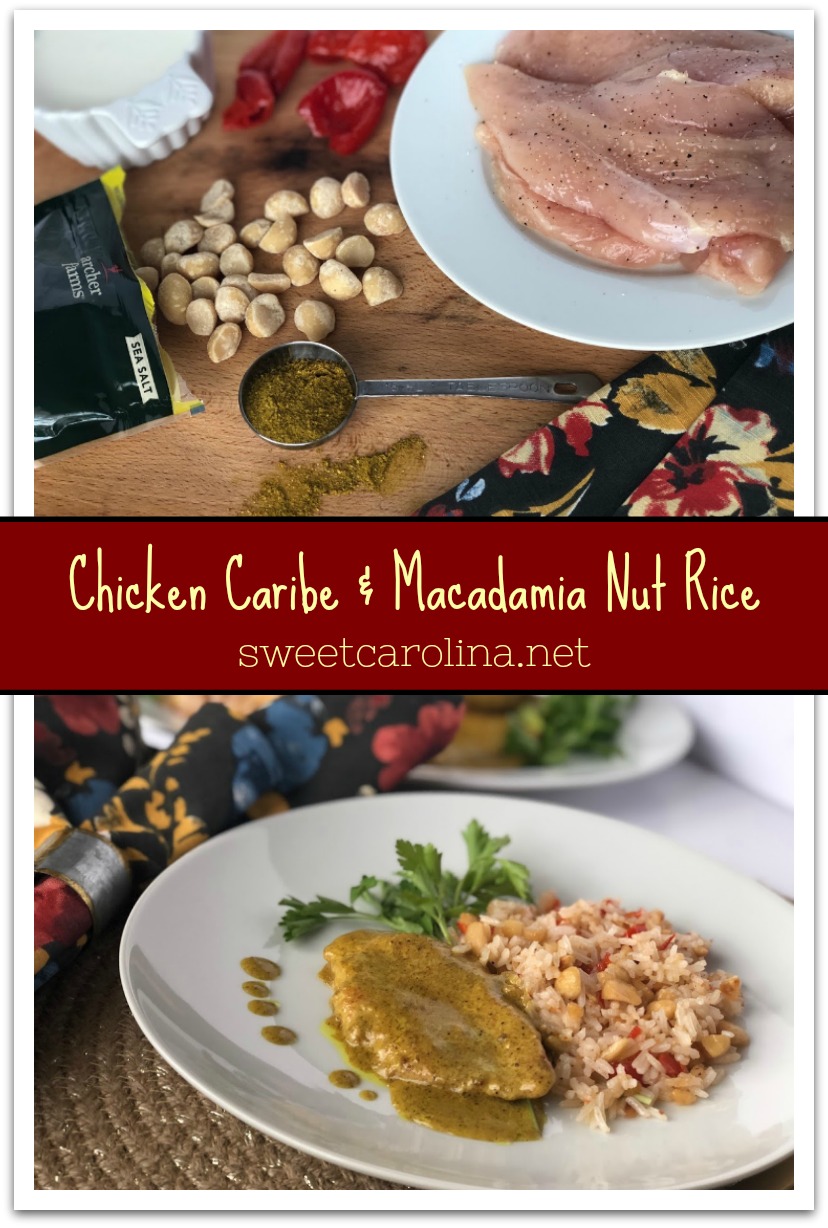 Chicken Caribe
Ingredients:
4 Boneless Chicken Breasts
1 Tablespoons Salted Butter
1 Cups Heavy Cream
1/4 Cup White or Dark Rum
1 Tablespoon Curry Powder
1/4 Teaspoon Salt – Add more if desired for personal taste
Directions:
To prepare your chicken breast, cover it with plastic wrap then pound each breast with a meat mallet or cast iron skillet. The chicken should be about one inch thickness.
Sautee the chicken breast with I tablespoon of butter in a skillet on medium high heat until it is cooked through, about 3 minutes on each side. Once the chicken is cooked, remove it from the skillet and set aside.
Heat a skillet to medium heat, grease the skillet with butter.
Pour the rum into the hot skillet and deglaze the delicious remaining bits left on the skillet from cooking the chicken. Let the rum cook out for about one minute.
Add the remaining butter, heavy cream, and curry powder to the rum and heat through.
Place the cooked chicken breast back into the skillet with the curry sauce.
Macadamia Nut Rice
Ingredients:
3 Cups prepared Jasmine Rice, or any white rice of your choice.
1/2 Macadamia Nuts, chopped
3 Tablespoons Red Cherry Peppers, chopped
3 Tablespoons Salted Butter
Directions:
Prepare your Jasmine rice according to the directions provided on the bag.
In a skillet, melt the butter and sauté your chopped macadamia nuts until lightly toasted.
Add the cherry peppers, and sauté for another minute.
Add the rice to the macadamia nuts and cherry peppers in the skillet and combine.
Salt and Pepper to taste.
Serve with Chicken Caribe.
ENJOY!
---
Shop This Post