Seriously, I need to get organized.  I absolutely love when things have a place and when that place is neat and orderly.  Achieving that however, is a full time job.  Since I spend so much time in my kitchen,  I decided it was time to get my kitchen organization game up!
I've decided once a month I would try to get one spot in my house organized, whether it be a closet or pantry or kitchen cabinets.  I decided to tackle a relatively small project for January and add a little spice to my life…pun intended.
The ever disheveled spice rack would be my first mission!  As you can see, my spice containers were all different shapes and sizes and they were layered so I couldn't easily see my spices.  I was over it.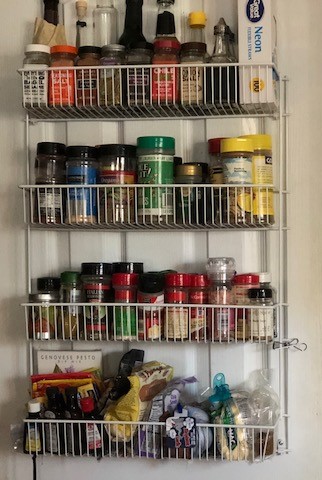 I've been wanting to organize my spices for some time, I envisioned having them perfect in a nice little row, uniform and pretty.  Clearly, I'm getting older.  Having matching spice jars are giving me this much joy.  I ended up finding these SimpleHouseware Square Spice Bottles that happened to be the same size and shape as my favorite Trader Joe's spices.  Perfect!  I ordered a downloadable set of spice labels from The Pen & Brush Printable on Etsy.  80 different spices were featured in one set!  I had enough for my entire spice cabinet and then some.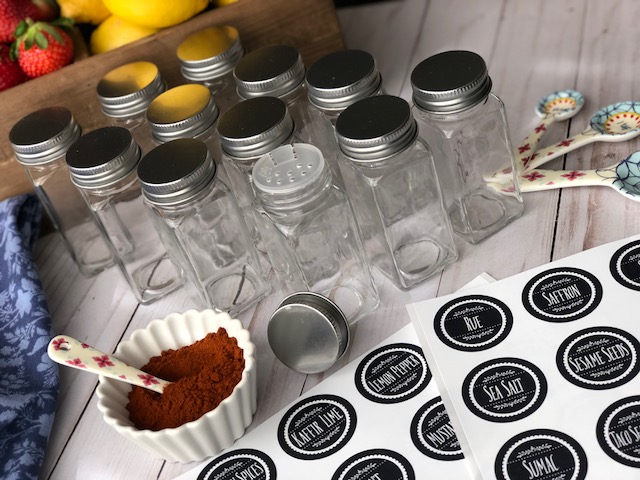 After they were all pretty I couldn't bring myself to put them back in the spice rack in my pantry.  Instead, I chose to put them in a drawer so I can easily see them.  I got real crazy and went ahead and alphabetized them…we'll see how long that lasts!
I'm really happy with how they came out, gone are the days of rummaging through to find the right spice jar.  Next up is the pantry! That's going to be quite the project!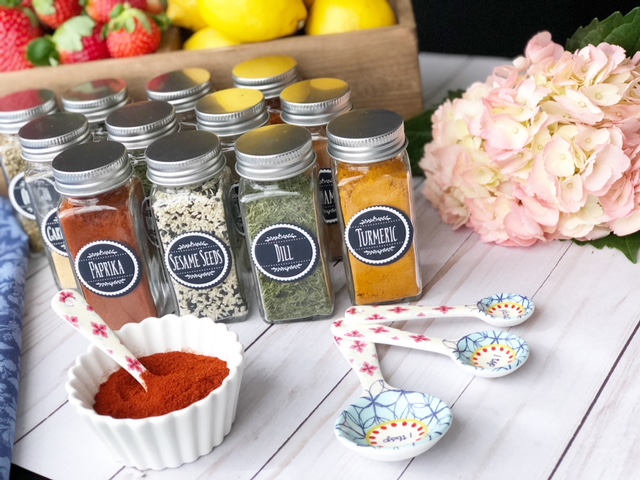 What's your favorite organization tip? I would love to hear them in the comments!
---
Shop This Post