It's Dr. Seuss week at my son's school.  Every day they are having a different theme centered around Dr. Seuss.  Mismatch Monday, Top Hat Tuesday, Favorite Book Character Friday to name a few.  I love these themed school weeks for the kids that make learning fun, and get them involved and excited to participate.  "The more that you read, the more things you will know.  The more that you learn, the more places you'll go." – Dr. Seuss.

This week at Sawyer's school got me thinking of some past Dr. Seuss weeks with Lucas!  Seriously, how cute?!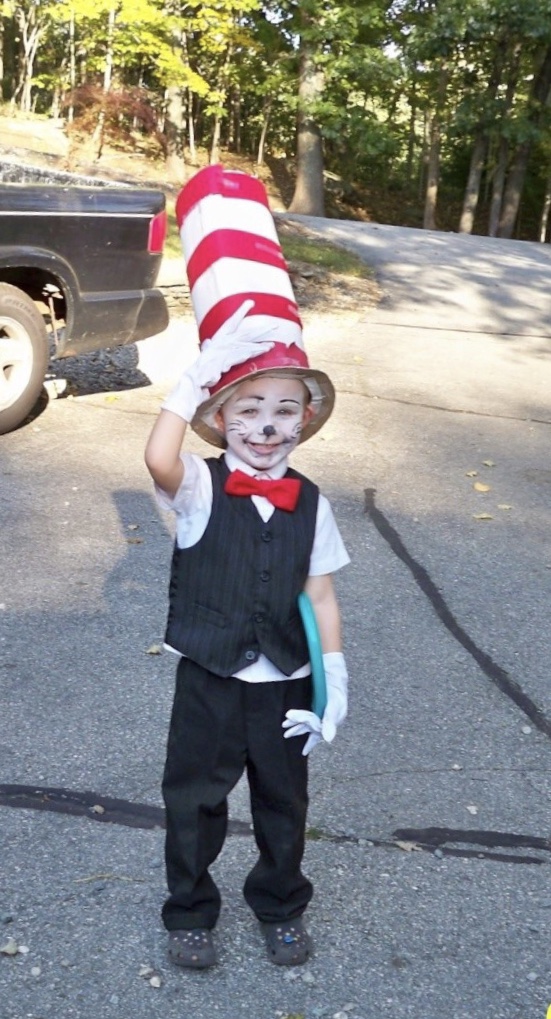 While getting all of Sawyer's different looks together, I was inspired to bring Dr. Seuss week home!
My family absolutely loves it when I make burgers at home.  This week I served up this Green Eggs & Ham Burger!  It was soo good!  It gave me a chance to use the fresh basil pesto that I keep on hand in the freezer and to add some more green, what's better than avocado?!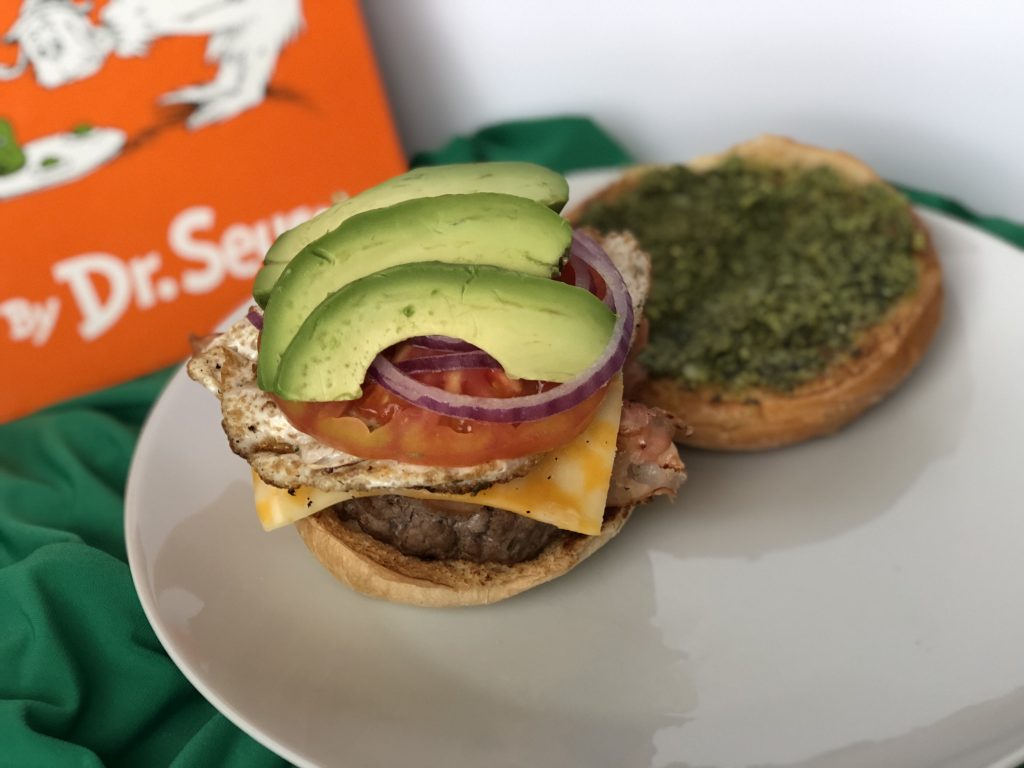 Sawyer got so swept up in the fact that it was a Dr. Seuss themed burger that he didn't even question the toppings and gobbled it right up!  Mom score!  I served it up with my favorite homemade fries!
Give this burger a try.  You will not be disappointed!
Yield: 4 Servings
Green Eggs & Ham Burger
prep time:
15 MINS
cook time:
10 MINS
total time:
25 MINS
Get your kids excited about dinner time with this Dr. Seuss inspired burger!
Ingredients:
1 LB Good Quality Ground Beef, at room temperature
4 Slices Deli Ham
4 Eggs
4 Slices of Colby-Jack or Cheddar Cheese
1/2 Cup Basil Pesto
2 Avocados
1 Medium Tomato, Sliced
1 Small Red Onion
4 Brioche Buns
Directions:
Form your ground beef into 4 equal sized patties, season with salt and pepper.
Cook the patties until desired temperature. I like mine medium-rare.
Set aside and allow the juices to redistribute into the meat.
Fry the eggs, again however you like your eggs. Mine are over-easy.
Build your burger: Spread a good layer of basil pesto on each side of the bun. Stack the bun with your burger, cheese, fried egg, ham, avocado, tomato and onion.
ENJOY!