I'm sure many of you will be able to relate to this.  You go to a restaurant, order something that looks good to you…you really enjoy it and then every time you go back you just can't bring yourself to order anything else off the menu, or worse, you can't order that dish anywhere else!  That is my experience with my favorite fish tacos at a restaurant back home in Connecticut.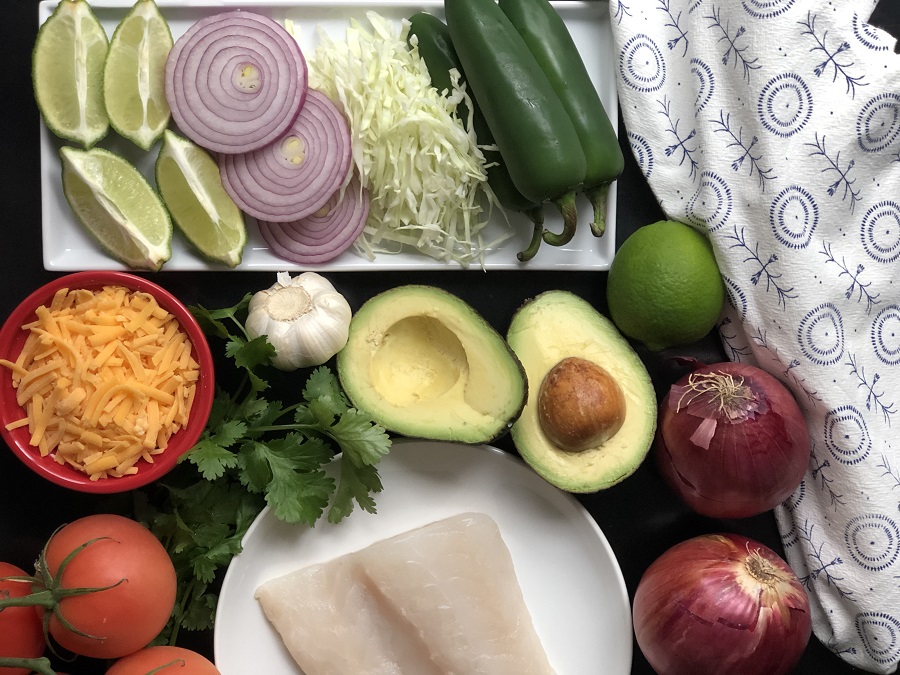 I've ordered fish tacos at tons of restaurants here in Charlotte and I just can't seem to find one that compares!
Since our next CT visit is some time away, I decided to try and recreate them at home.  The best thing about recreating your favorite restaurant dish at home is that you're in complete control! I really amped-up the flavors of the slaw which is, in my opinion, the show stopper of this dish.  These tacos really exceeded my expectations and cured my craving for one of my hometown favorites!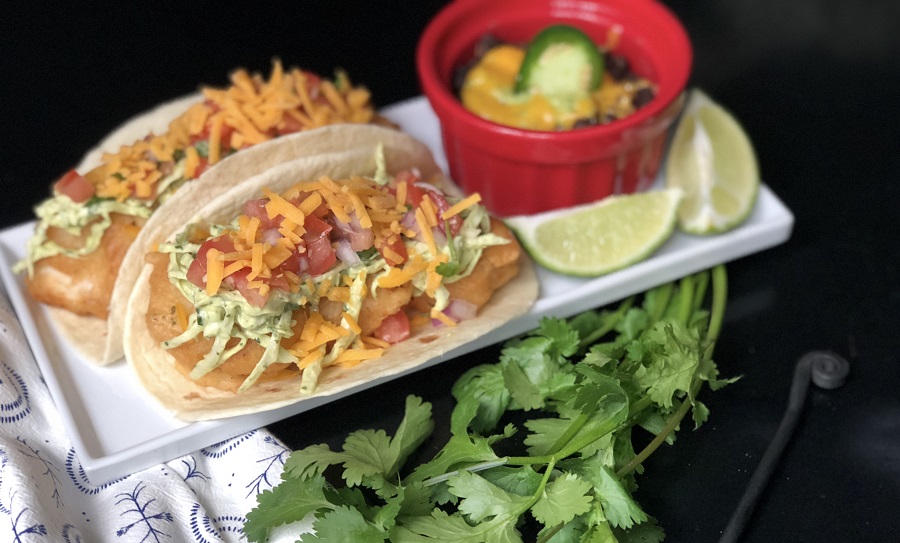 Yield: 4 Servings
Beer Battered Fish Tacos with Avocado Cilantro Slaw
prep time:
30 MINS
cook time:
15 MINS
total time:
45 MINS
These beer battered fish tacos are one of my hometown favorites recreated!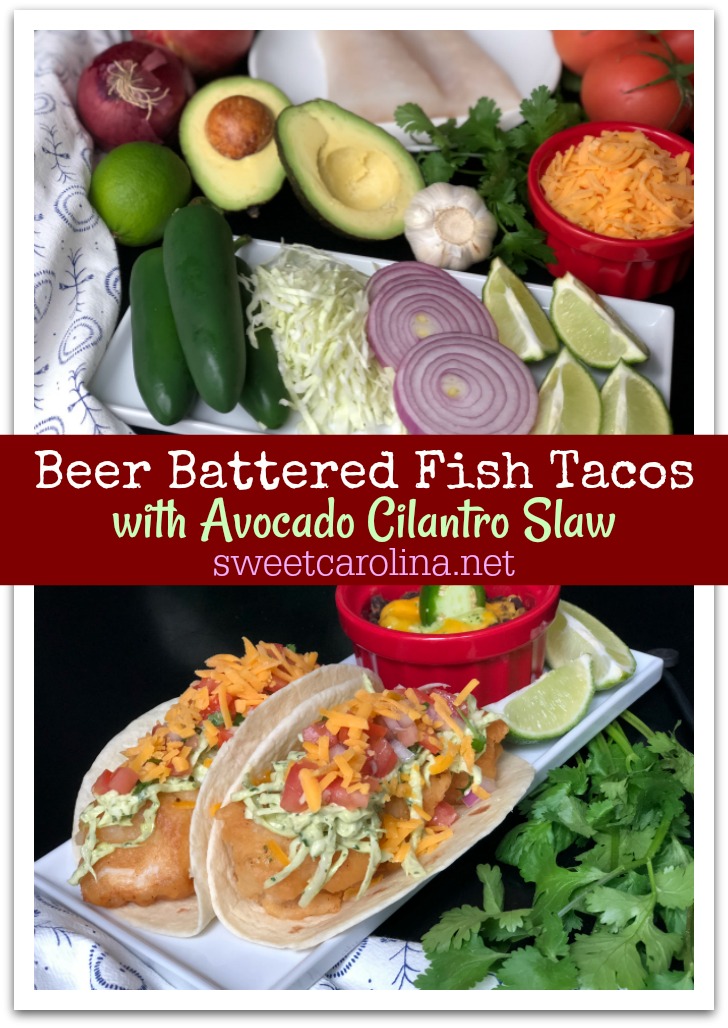 Beer Battered Fish
Ingredients:
1 Lb White Fish, Cod or Haddock
1 Cup Beer
1 Cup All Purpose Flour
1-1/2 Teaspoon Baking Powder
1/4 Cup Milk
1 Teaspoon Hot Sauce
Salt
3 Cups Vegetable Oil for Frying
Directions:
Cut your fish into about 2 inch cubes and set aside.
In a mixing bowl combine flour, beer, baking powder, milk and hot sauce.
Heat the vegetable oil in a pan with high sides to prevent splattering. You will know your oil is ready for frying if you put the handle of a wooden spoon in the oil and small bubbles should form around it.
Dip each piece of fish into the beer batter and add it to the hot oil.
Fry on each side about 2 minutes until the batter is golden brown.
Remove the fish and move to a paper towel lined plate to soak up any excess oil. Salt the fish.
Avocado Slaw
Ingredients:
2 Cups Shredded Cabbage
1/2 Ripe Avocado
1/4 Cup Cilantro Leaves
1 Tablespoon Chopped Onion
2 Tablespoons Light Tasting Olive Oil
1 Clove Garlic
1/4 Cup Sour Cream
1/2 Teaspoon Hot Sauce
Juice from Half a Lime
Salt & Pepper to Taste
Directions:
In a small food processor (I use: KitchenAid 3.5 Cup Mini Food Processor) combine avocado, cilantro, onion, garlic, olive oil, sour cream, hot sauce, lime juice until well blended.
Thinly slice the cabbage until well shredded.
Combine the avocado mixture with the cabbage.
Fish Tacos
Ingredients:
Beer Battered Fish
Avocado Cilantro Slaw
8 6-inch Flour Tortillas
3/4 Cup Shredded Cheddar
1 Small Tomato, Diced
1/4 Cup Diced Red Onion
Directions:
Assemble your tacos in flour torillas by layering the fish, avocado slaw, diced tomatoes, onions and shredded cheddar.
ENJOY!