Charlotte is such a beautiful city!  Whether you live locally, or are planning a visit, you should definitely consider going on a Charlotte helicopter tour.
When Ryan and I were still dating, one day he told me he was taking me somewhere, but it was a surprise.  We drove about 20 minutes outside of the city and ended up at a small airport.  I assumed that we were going to watch some planes take off…I honestly had no clue what we were really about to do.
We walked into the terminal, and he pointed out the window to the tarmac at a small helicopter on it's landing pad.  I was in shock!  Ryan knows I absolutely HATE flying!  I'm terrified, to the point that on a few different flights the attendants offered me complimentary adult beverages.  Even with some drinks in me I'm still nervous the entire time.  But on this day, for some reason, I wasn't scared at all!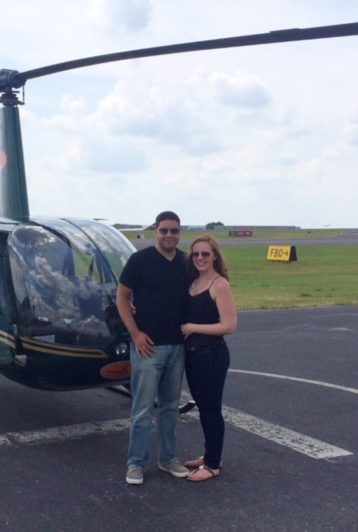 We met the pilot, who let us know that since it was such beautiful weather they took the helicopter doors off!  Ryan looked over at me and said, nervously, "I did not know they were going to do that!"  We got strapped in and we were off!
The views of the city were amazing!  You will never see Charlotte like this another way!  Approaching the city and taking in the skyline from the air was unreal.  We saw some amazing aerial views of the city's beautiful skyscrapers, Bank of America Stadium, BB&T Ballpark, and more.  We even saw a few sunbathers by their rooftop pools on some residential high rises.  The tour company had a GoPro recording us during the trip, and they gave us a copy to take home.  It's so nice to have a memory of that day.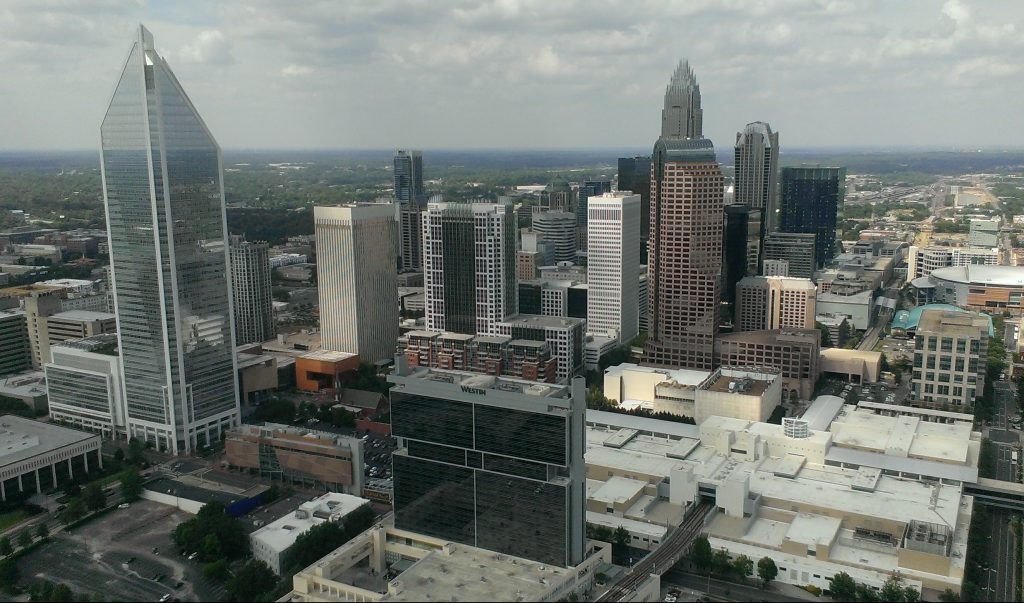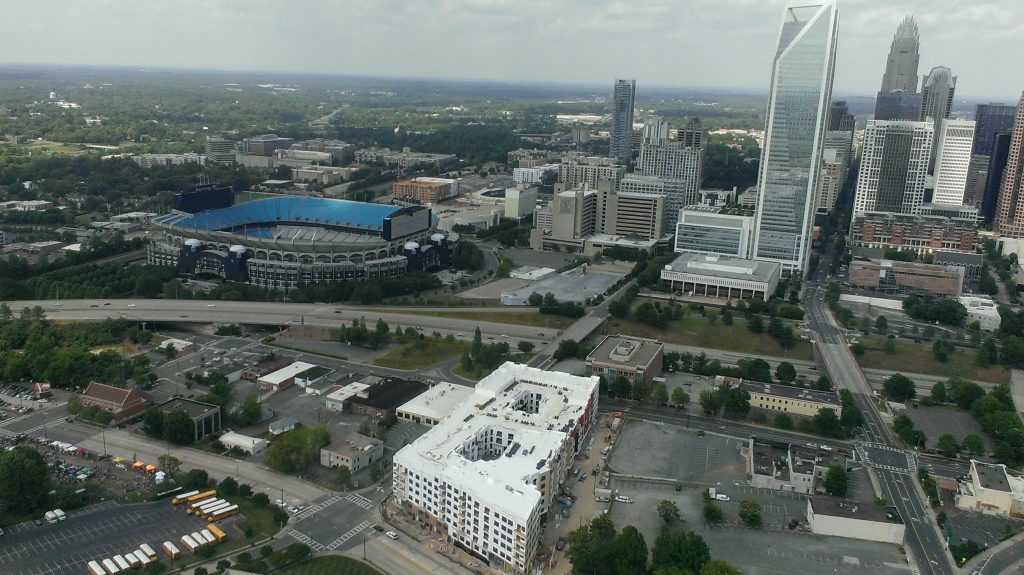 If you're looking for a fun and exciting way to show someone around the Queen City, you should definitely do so by helicopter!  It was a little pricey, but really worth it for a special occasion.  Unfortunately, the company we took our tour with is no longer in business, but there are a few others in the area.  Charlotte Helicopters, Inc. and Heliventures Helicopter Tours are great options.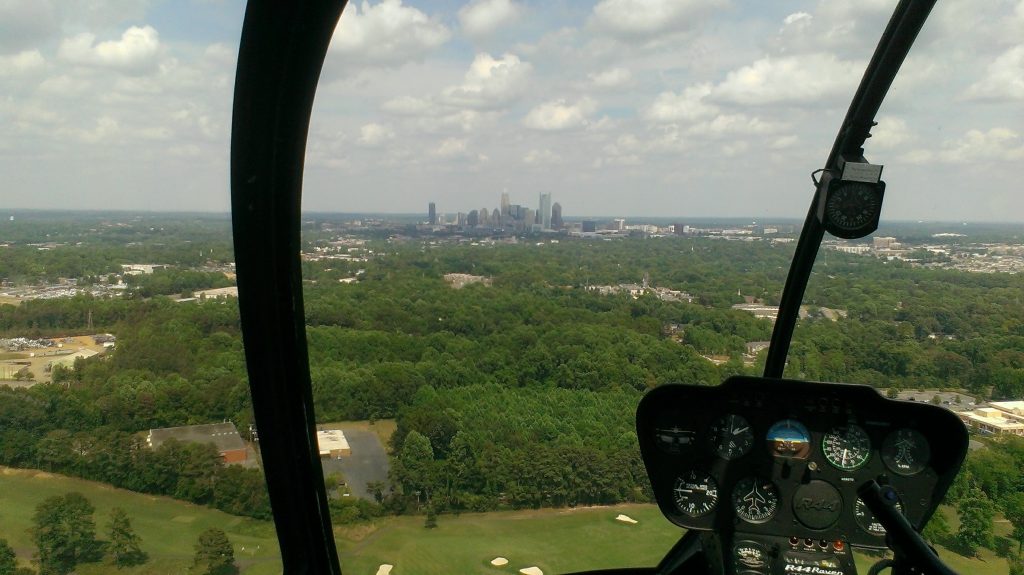 What's your favorite thing to do in Charlotte?!