We had friends over for dinner this weekend, and I always like to put on a nice spread.  I like to draw inspiration from the season.  Even though I am itching for all things spring, I decided to do one last winter tablescape.  Check out my four rules when designing the perfect table for company:
Get Inspired:
I always need one thing to hit me!  Once I've found it I can pull everything I need based off of that one piece.  For this tablescape, these beautiful Kate Spade snowflake napkins were my inspiration.  I fell in love with these napkins when I saw them.  I was excited to see both silver and gold in the pattern.  I enjoy mixing metals when I can, these were going to make it easy.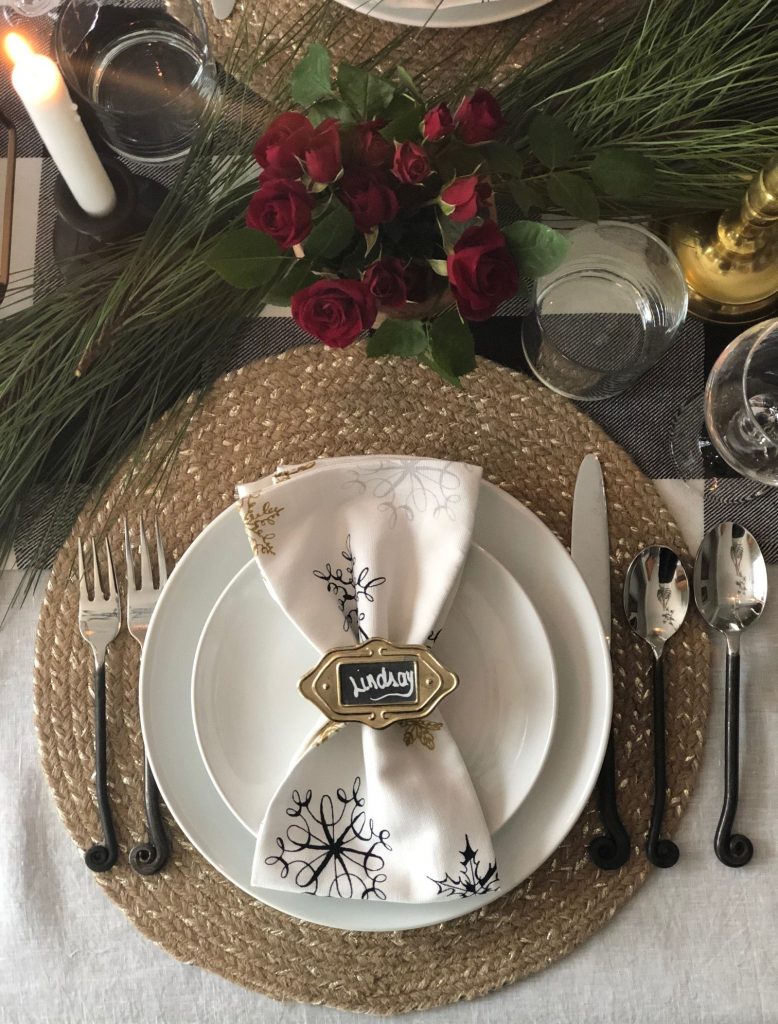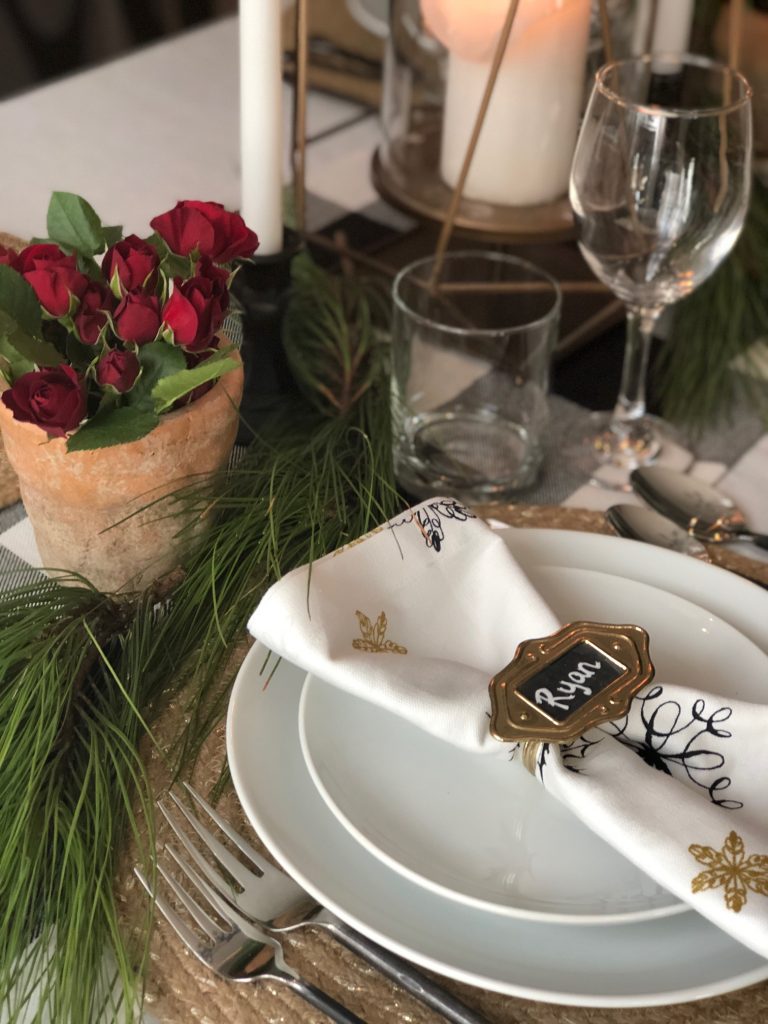 Decide on the mood:
A tablescape really sets a mood for an event.  I didn't want this dinner party to be too fancy-shmancy.  To make it a little more casual I decided to add my buffalo check table runner to the mix.  I think it added a nice casual compliment to the more sparky elements of the table.  Since all of my colors were neutral, I decided to do some pops of green and red.
Shop your house:
Whether I'm doing a tablescape or redecorating a room my number one rule is: Use what you have!  I had everything for this tablescape with the exception of the napkins that I bought for this dinner.
Layer:
I try to layer with different patterns and textures.  Layering is key when making a beautiful tablescape with lots of dimension.  You want to make sure all layers work well together so that all the elements are cohesive and aesthetically pleasing.
After putting everything together, I pulled the glass hurricane candle holder I already had, to use as the centerpiece.  I did two low floral arrangements, one on each side, to add a fresh delicate element next to the harsh lines of the candle holder.  I used some candlesticks to add some light to the table.  The finishing touch was some pine branches from my yard, that I placed along the center of the table.  They were by far the best deal: Free!
Spring isn't officially starting for another month, but in my mind, winter is officially over!  Be on the lookout for my spring tablescape!
---
Shop This Post