Opening photo by Audrey Whelan
One of my favorite things about living in the south is being so close to so many amazing southern cities.  Savannah, Atlanta, Nashville, Asheville and more are close enough for us to make any of these cities a fun weekend getaway!  Last year we crossed Charleston and Nashville off our list!
Charleston is the epitome of southern charm.  This coastal city is absolutely beautiful!  The cobblestone streets are lined with Palmetto trees and beautiful brightly colored historic homes that are adorned with overflowing window boxes and gorgeous outdoor lanterns.  There is no shortage of amazing restaurants, shops, plantations, and historic tours.  You couldn't ask for anything more for a weekend away.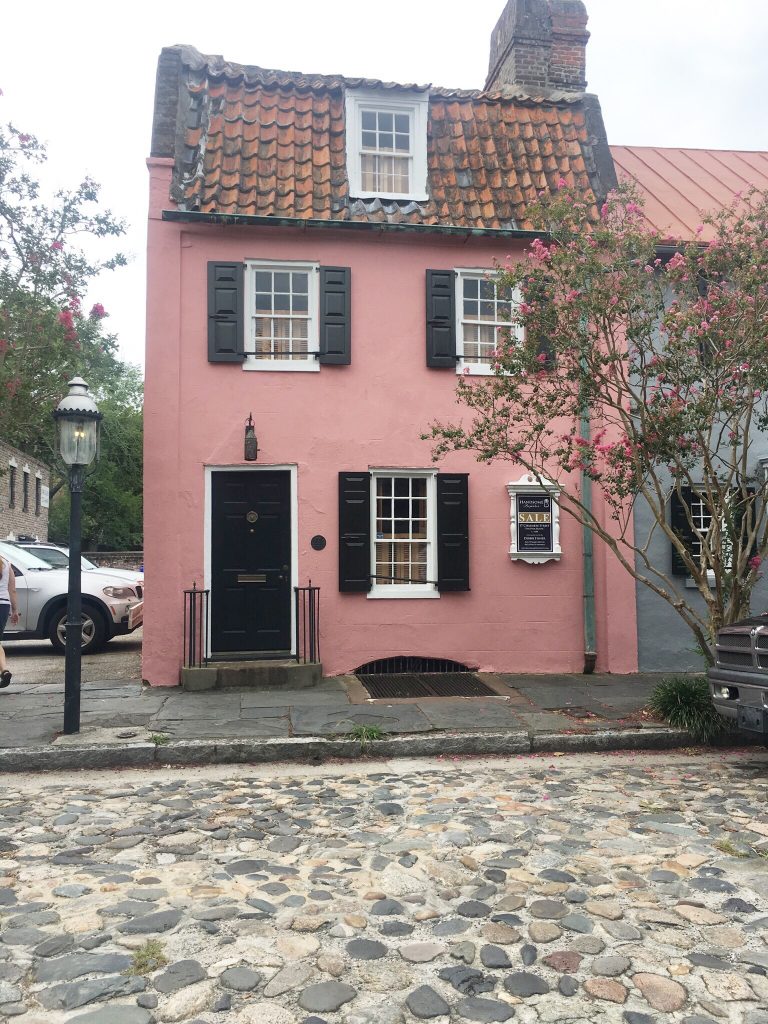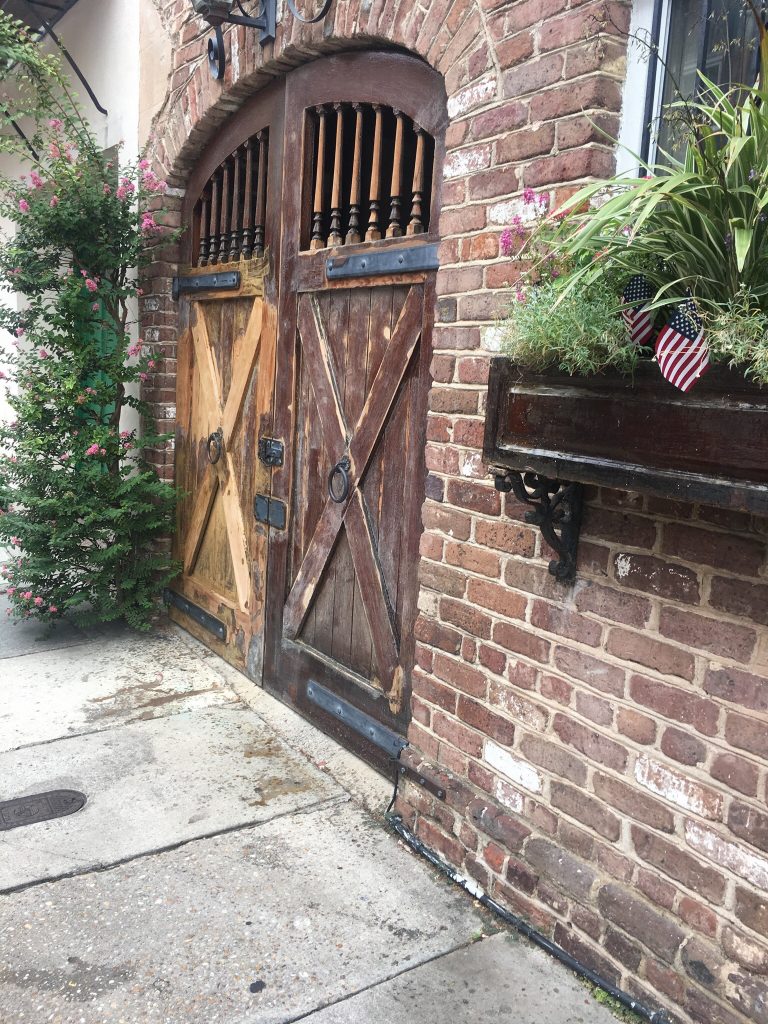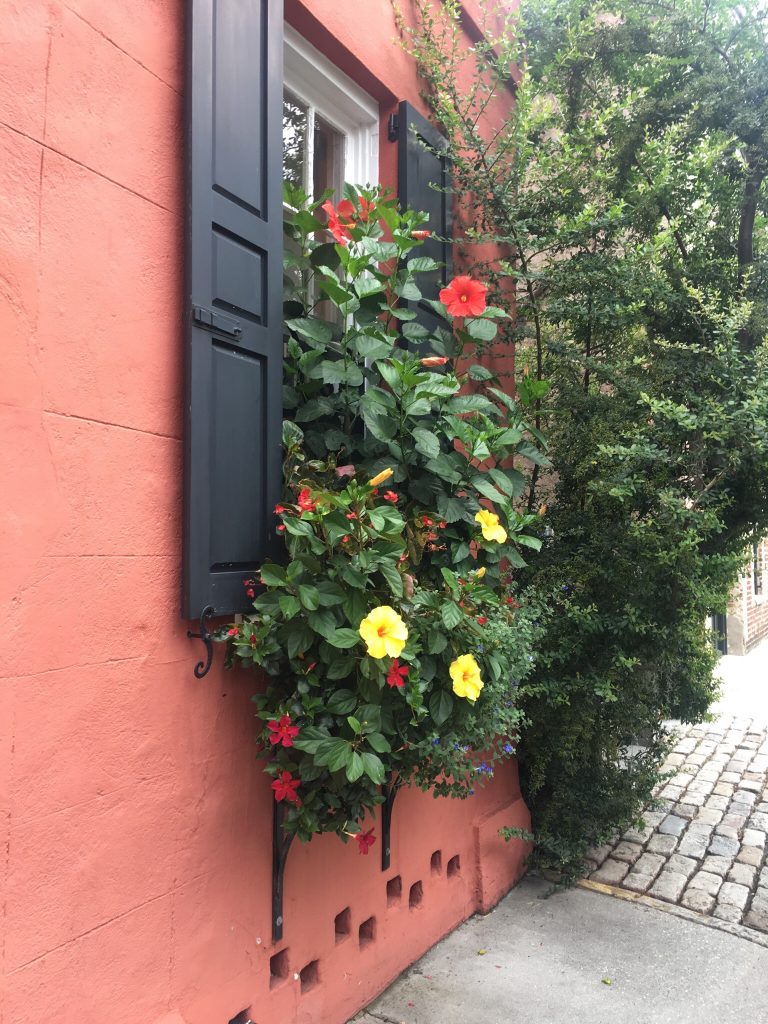 We had the pleasure of visiting Charleston twice this year.  One of our trips being a romantic weekend just me and my hubby and the other a long weekend trip with the kids. There truly is something for everyone in Charleston.
I will share our Charleston with kids post another time, but today let's talk about our favorite things to do in Charleston for adults.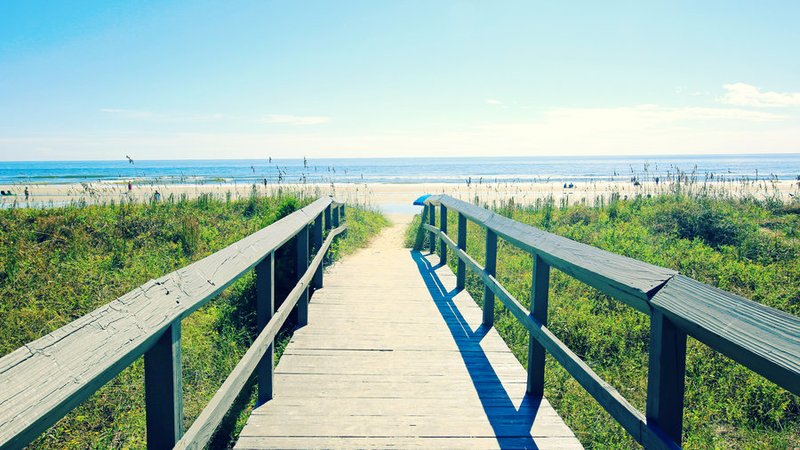 Photo by Coastal Living
Relax on the beach
With two crazy boys, we don't get in much uninterrupted relaxation.  We started our weekend off at Isle of Palms Beach.  We loved this beach, it was beautiful, clean, and not too crowded.  There are plenty of bar options just a short walk from the beach that serve up some refreshing cocktails and great food.  We ate lunch at the Banana Cabana, I had the Key Lime Pina Colada! Yum!
Folly Beach is another great option.  You can relax on the beach or even take a walk on the Folly Beach Pier, known for some of the best saltwater fishing in Charleston.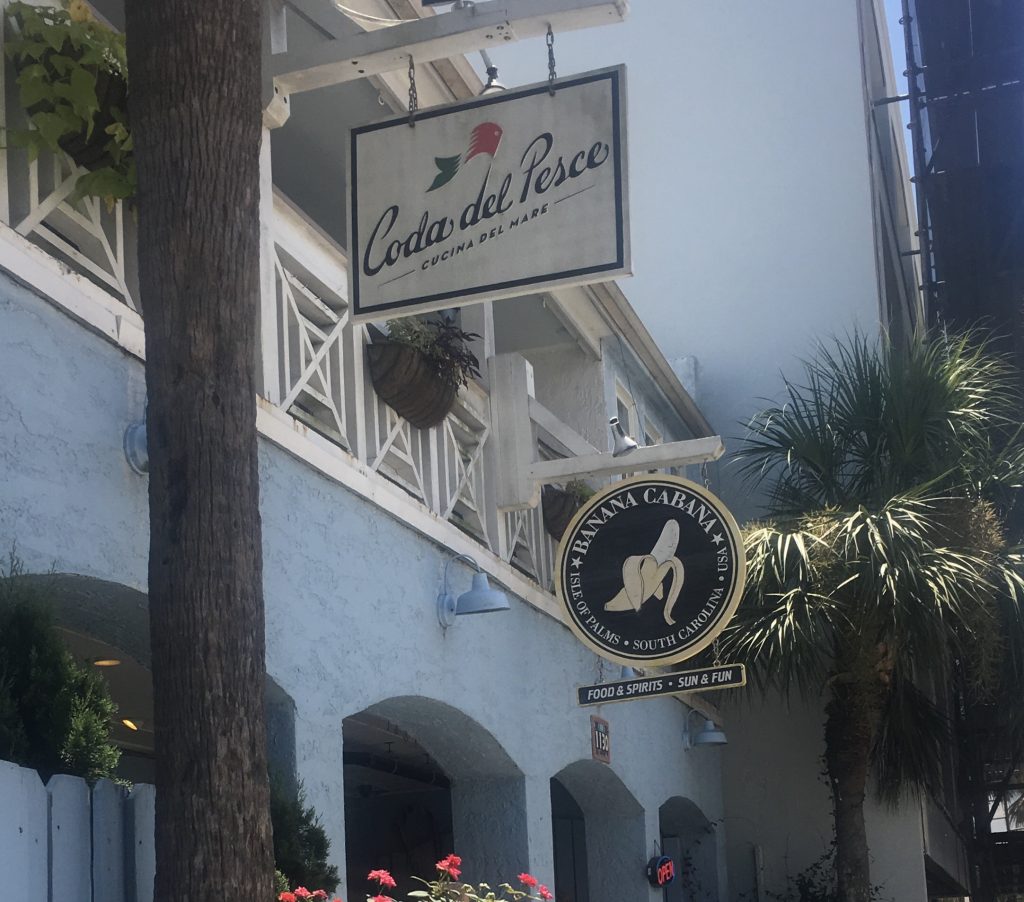 Visit a Plantation
Charleston is rich in culture and history.  Visiting a plantation can give you a glimpse into the south's difficult past.  This region, which is often referred to as the "Lowcountry," has many plantations to choose from.  We decided to visit Boone Hall Plantation, the oldest operating plantation in the area.  The drive down to the plantation is lined by a famous Avenue of Oaks.  These oaks are hundreds of years old, their overgrown branches create a beautiful canopy as you make your way down the driveway.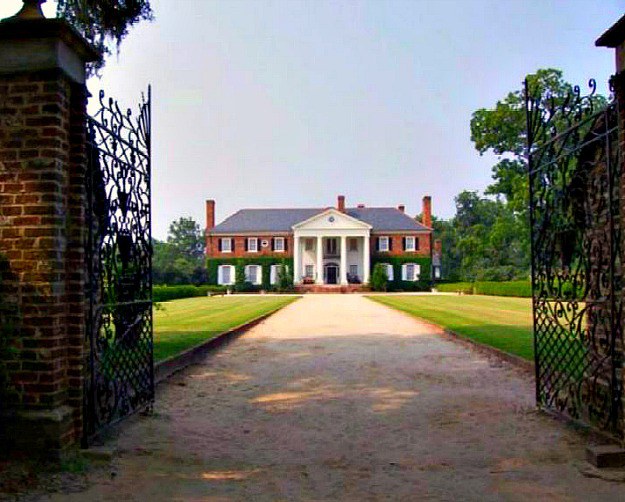 Photo by Audrey Whelan
Boone Hall is certainly set apart from the other plantations because of the extensive exhibits of the Gullah culture and African American history.  Included in the admission is a house tour, plantation grounds tour, Gullah presentation, garden tour, and coach tour.  There is also a small butterfly pavilion and café where you can purchase food, drinks and ice cream.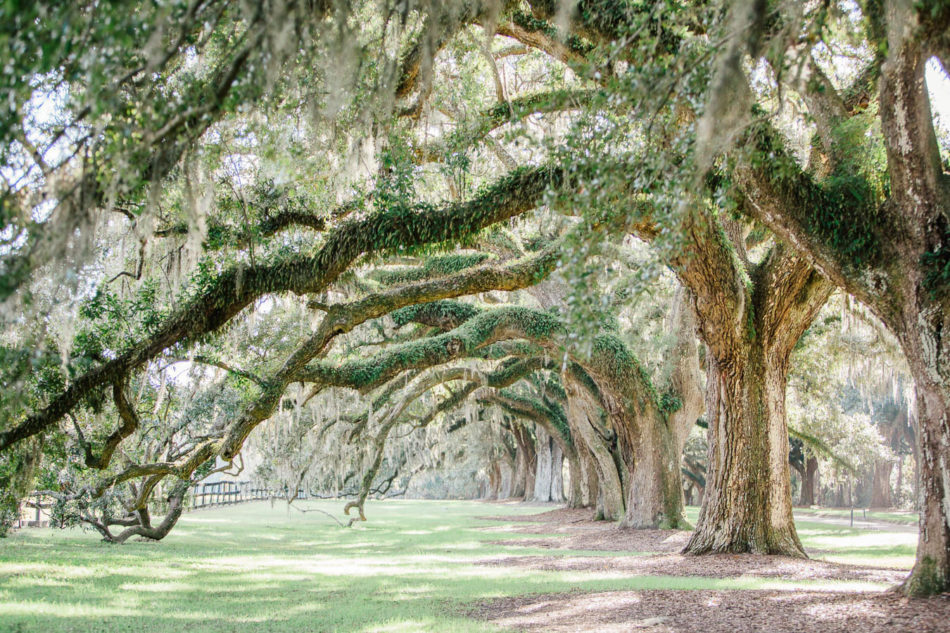 Photo by Kate Timbers Photography
Fun facts: This plantation was Allie's summer home in the movie The Notebook, as well as where Blake Lively and Ryan Reynolds were married.
Other notable plantations include Magnolia Plantation & Gardens and Drayton Hall.
Get on the water!
My husband and I both really enjoy being on the water so we wanted to take a Harbor tour.  We chose take a ride on the Carolina Belle with Charleston Harbor Tours.  It was a gorgeous ride!  The captain gave us a lot of information about the history of the harbor.  We were also able to see Fort Sumter and Patriots Point, which is the home to several retired museum ships including the USS Yorktown.  We even saw a few dolphins jumping, it was really enjoyable.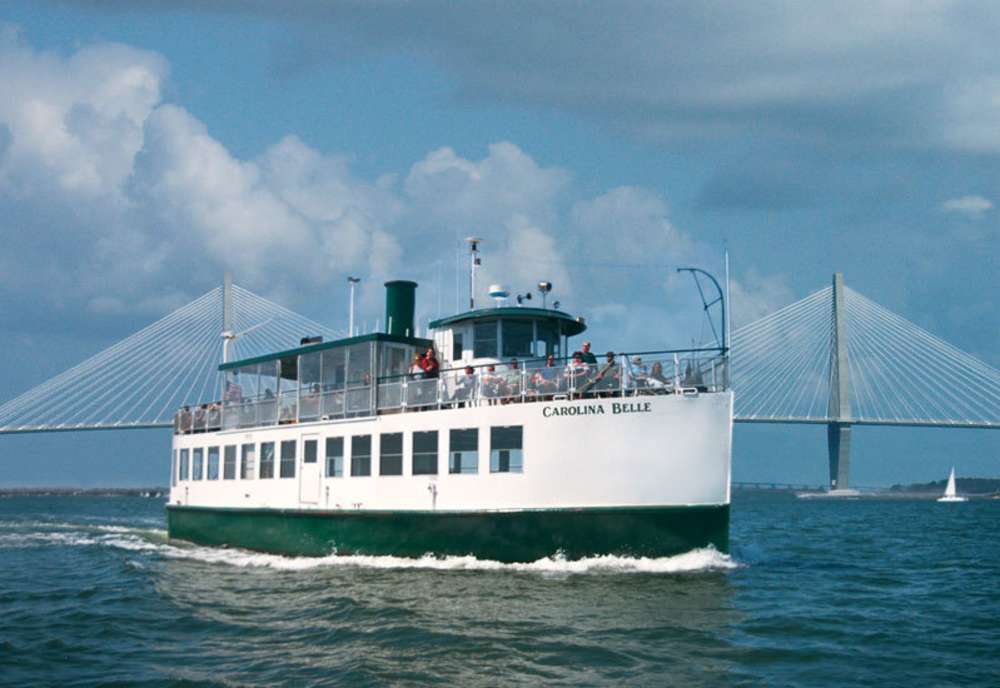 Photo by Charleston Harbor Tours
You can also get on water by taking the Charleston Water Taxi.  The taxi departs hourly from Waterfront Park, Maritime Center, Patriots Point, and Charleston Harbor Resort.  You can purchase an all-day pass for $12, it's a great way to sightsee and dolphin watch.
Take a walking tour
We took our walking tour with History of Charleston Walking Tours, ran by sisters: Anne and Martha Middleton.  Their ancestors were among the settlers that arrived on the first boat to Charleston in 1670.  They also are 9th generation descendants of Arthur Middleton, a signer of the Declaration of Independence.  How cool is that?!  As lifelong residents, they have a wealth of knowledge of Charleston History.  This walking tour will take you on many little passages and areas you would not be able to see without them as your guide.  Included in the tour is a stroll down Rainbow Row, a series of brightly colored historic homes on East Bay Street.  You end the tour in the gardens of a bed & breakfast owned by their parents where you will enjoy refreshing lemonade with your group.
Tip: Bring an umbrella for shade and maybe a poncho in case of rain.  We got stuck in quite a downpour during our tour…it made for a very soggy memory, but we still had a great time!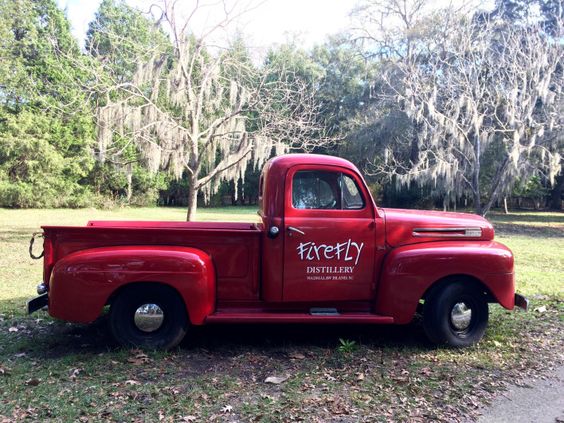 Photo by Montessori Madre
Take a Booze n' Cruise Tour!
I'm really bummed that we didn't know about this Booze n' Cruise on our trip to Charleston.  Ryan is a huge fan of Firefly Sweet Tea Vodka, little did we know that the Firefly Distillery was only 30 minutes south of Charleston, on Wadmalaw Island.  The Booze n' Cruise will pick you up at a meeting location and includes door to door service to 3 area distilleries in a luxury vehicle, a chauffeur, spirit tastings, craft beer samples, a tasting glass souvenir, bottled water, snacks, AND an authentic Charleston-style BBQ meal!  Sign me up!  We will definitely be putting this at the top of our list for our next trip to Charleston!
Eat, then eat some more!
Anytime we travel, I do a lot of research and read blogs and reviews about great things to do and the best places to eat.  Charleston is overflowing with amazing restaurants and there is so much to choose from!  I wish we were there longer to be able to try every single one!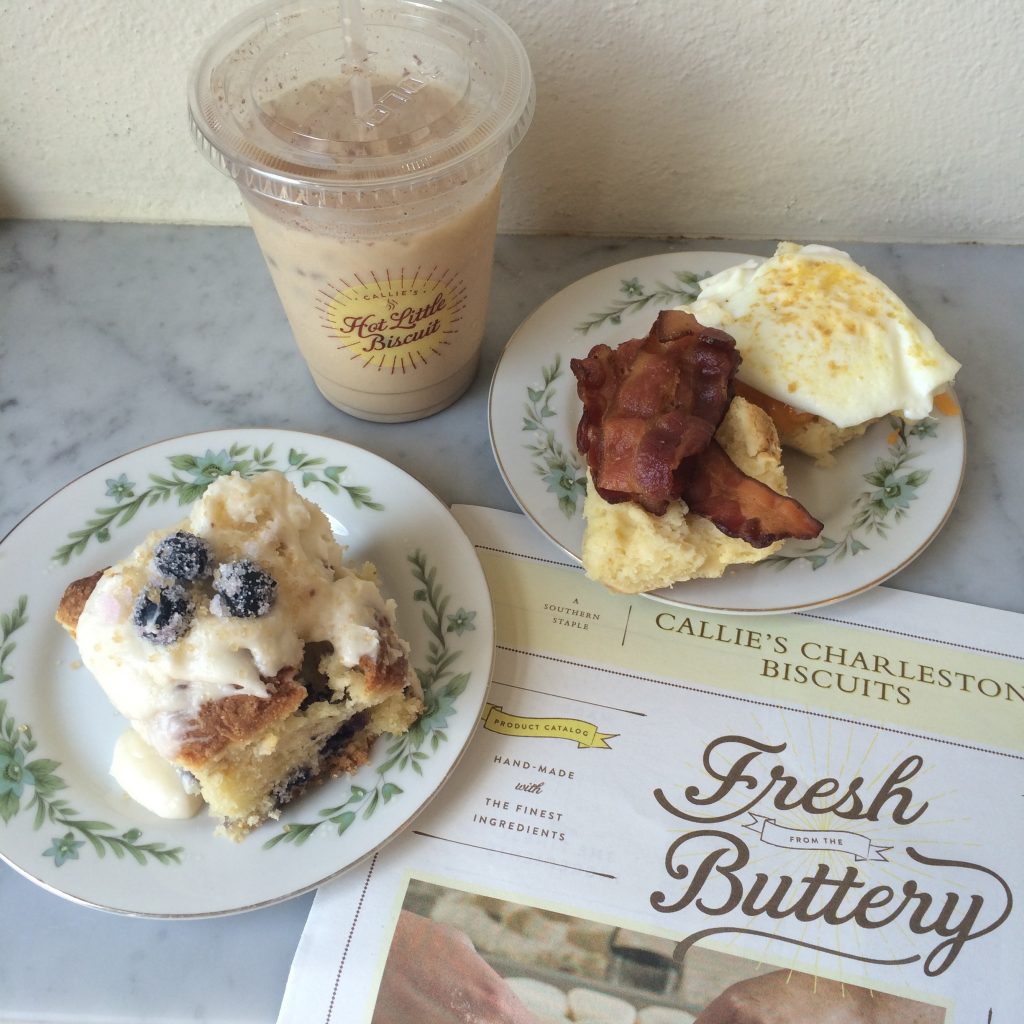 Photo by Darling Down South
Callie's Hot Little Biscuit
You must visit Callie's Hot Little Biscuit!  Located on the very popular King Street, this is a little grab n go eatery that serves up the most amazing freshly baked biscuits.  They have several different biscuit flavors, sandwiches, add-ons like jams and pimento cheese…oh my!  Prepare for a long line but totally worth the wait!  Of course don't limit yourself to breakfast, they're open morning, noon, and night!
Photo by Home Sweet Ruby
Poogan's Porch
"Poogan's Porch."  Doesn't that have a nice southern ring to it?  Just the name is so inviting!  If you want to have a true southern dining experience, do yourself a favor and make a reservation at Poogan's Porch.  They serve up amazing Farm to Table, Lowcountry cuisine in an historic Victorian townhouse.  We had the Chicken & Waffles and the Shrimp & Grits.  They did not disappoint!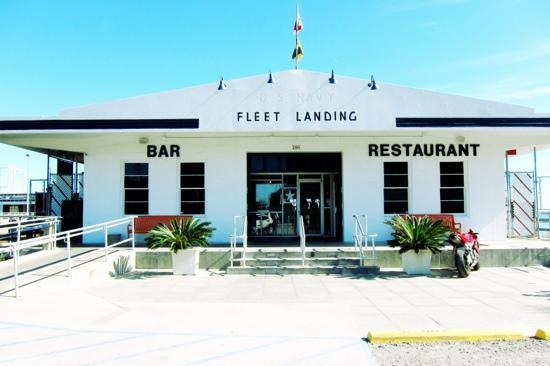 Photo by Tripadvisor
Fleet Landing
I'm a seafood lover so this place is right up my alley.  Fleet Landing is one of the only restaurants on the water in Charleston.  It has a sleek modern design and outdoor seating that overlooks the water.  The food and service was amazing.  I had the Lowcountry Seafood Pasta, it was one of the best dishes I have ever had.
Page's Okra Grill
We stopped at Page's Okra Grill after spending the day at Boone Hall Plantation.  It is located right nearby Charleston in Mt. Pleasant, SC.  Another amazing place to find good southern cooking.  They serve up breakfast lunch and dinner.  I would go here over and over again.  They have a large menu that makes ordering a challenge.  We loved everything we got.  The biscuits, fish & grits and pancakes were all on point!
Other restaurants we can't wait to try are, S.N.O.B, Husk, & Magnolia's.
All in all our first trip to Charleston was amazing.  We loved it so much we took the kids back two months later!  Have you been to Charleston?  I would love to hear about your favorite things about the city in the comments!