If you're like me, we're always searching beauty product reviews for the next best thing.  For as long as I can remember, I have been interested in all things beauty.  I can remember being a little girl and getting into my mom's makeup without permission and putting on a major clown face!  I used to BEG my mom to curl, tease and fluff my bangs late 80's, early 90's hair in full effect.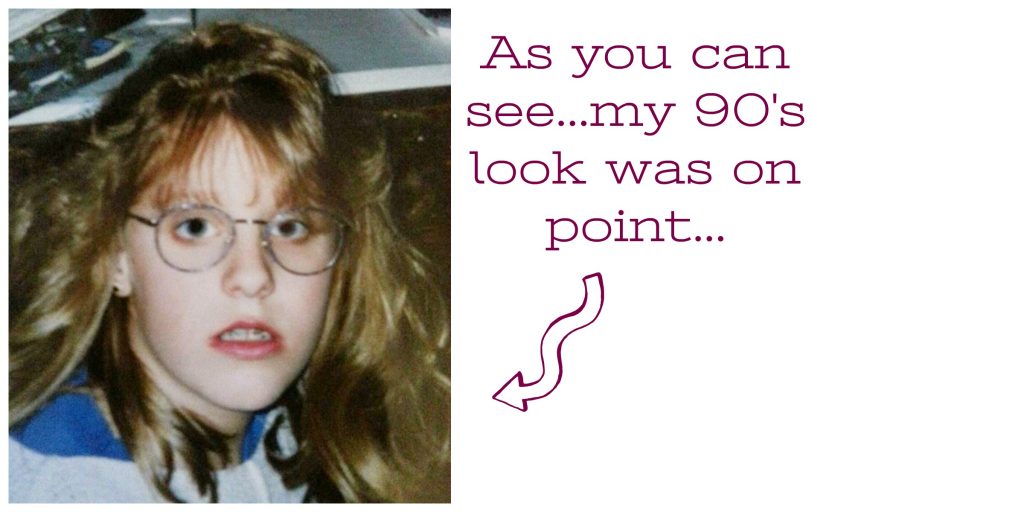 Thankfully, I have grown out of those awesome trends, but alas, I am still a makeup and beauty product fanatic.  I don't leave the house without makeup.  My day to day makeup look is definitely more of a natural.  I do, however, love an opportunity to go a little more glam.
My makeup bag is filled with a mix of drug store makeup and high end products.  I have my favorites whether they cost me $5 or $100.  If I like it and it works, I can see the value in spending the extra money.  It's a balance…at least that's how I justify it to myself!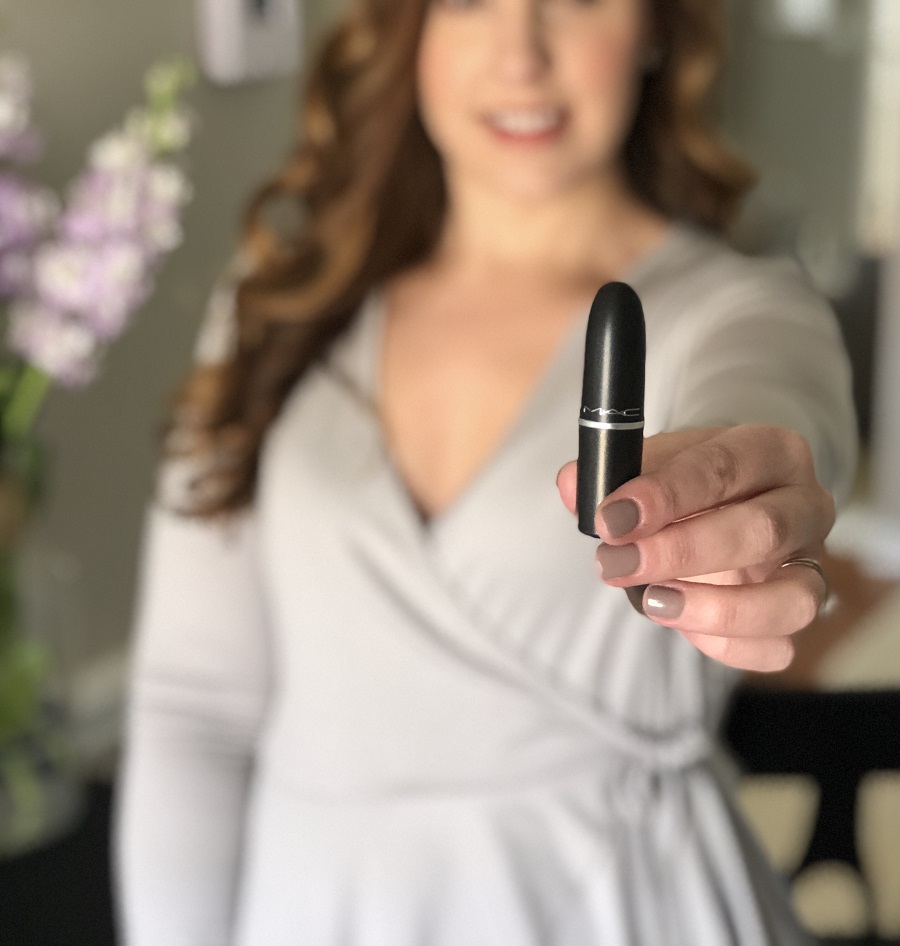 Here are some of my absolute CANNOT LIVE WITHOUT beauty products and reviews.
1. MAKEUP FOREVER FOUNDATION STICK ULTRA HD
I found this product by watching an Instagram makeup tutorial.  I loved how flawless the models skin looked and I needed it!  I went to Sephora and had the salesperson help find the right color for me.  I am very fair skinned and I wear the color 115=R230.  I always use a CC cream as a base and I use this foundation stick for extra coverage in my problem areas, like my T Zone and under my eyes.  I get many compliments on my skin, and trust me I know this foundation helps!
2. BEAUTY BLENDER
Beauty Blenders are a game changer!  The first time I used my Beauty Blender I got a compliment from a friend.  She asked what kind of makeup I used.  She said my face looked so smooth and flawless.  Right away I knew it was the blender since I had hadn't changed any of my makeup.  The blender just really smooths your foundation onto your skin unlike any brush I've ever used.  Make sure you use it damp!  I highly recommend it!  These can really range in price. The original BEAUTY BLENDER brand run $20 a pop.  You can get other brands of makeup sponges for as low as $5.
3. TARTE SHAPE TAPE CONTOUR CONCEALER
Thank heavens for concealer, am I right?  Again as I said, I've been blessed with Raccoon eyes.  I love Tarte Shape Tape Contour Concealer, it really conceals my dark circles and is the perfect complement to my Becca Eye Corrector.  I like that there is an applicator wand and I just go back in with my beauty blender to smooth everything out.  Shape Tape has been by far my favorite concealer I've ever used.
4. TARTE AMAZONIAN CLAY 12 HOUR BLUSH
This blush is really beautiful.  The pigment is so much nicer than other blushes I've used, and a little goes a long way.  I can't live without blush, even if I've used Bronzer I still like some blush to make my cheeks a little rosy.  I think it really brightens my face.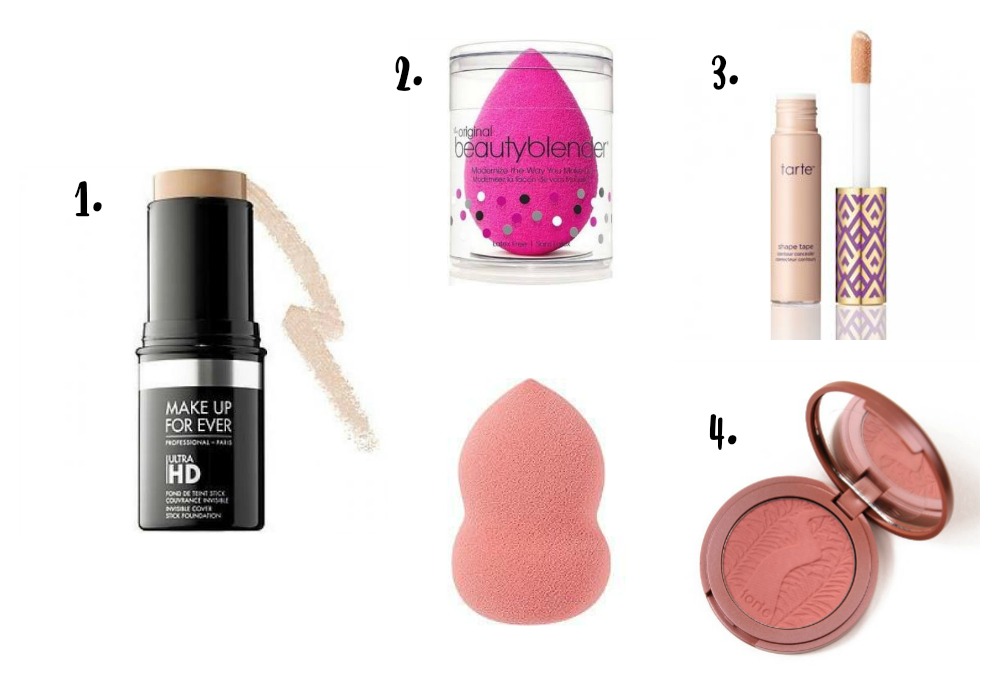 5. BECCA UNDER EYE BRIGHTENING CORRECTOR
I've been blessed with dark circles under my eyes, try to contain your jealousy.  I first heard about it from Courtney Shields Albright (LOVE HER!) of BYOBeauty via her Instagram, I wanted to give it a try.  I went to check it out in store.  This stuff was a hard sell for me.  I opened the sample and it looked kind of like lip gloss and I thought "What in the world?  How is this going to help my under eye?"  Well let me tell you, it does.  It really corrects the darkness and gives a nice GLOWY look to your face.  I do also dab a little concealer over it to make it a bit more matte.
6. RODAN & FIELDS LASH BOOST 
I can't say enough about this product.  I have always hated my eyelashes!  They are so short and I used to put on falsies whenever I was going to an event to make myself look a little more dramatic.  My husband took me to Nashville for our anniversary last year and while we were out at a dueling pianos bar, I met a girl in the bathroom and somehow we started talking lashes.  She told me about lash boost.  I went home and did some research and decided to give it a try.  Since I started using Lash Boost in May of this year, not only have my lashes doubled in length, they've gotten darker and fuller.  Is it pricey? Yes. Totally worth it?  Definitely!  I had been contemplating getting some lash extensions at a whopping $100-200 a month, so the $150 price tag didn't faze me.  I am 7 months in and still on my first tube.  My before and after pics say it all!
7. BUXOM COSMETIC EYESHADOW BAR
Who doesn't love a good eyeshadow palette?  I have several and I love them.  Urban Decay, Charlotte Tilbury, and Tarte are a few that offer amazing eyeshadow palettes.  The problem is that I usually end up favoring a handful of the colors and then the palette is half-empty and I'm wishing I had those colors back.  With Buxom Eyeshadow Bar you can customize a palette or buy one already made up.  Each color pops in and out of your palette.  When run out you can buy the Single Refill and just replace the color you ran out of, and put it right back into your palette.  Plus, they have every color under the rainbow.  There is something for every occasion or personal preference!
8. L'Oréal DOUBLE EXTEND BEAUTY TUBES MASCARA 
No matter how many fancy pants mascaras I have tried I ALWAYS go back to the L'Oréal Double Extend Beauty Tubes Mascara.  I absolutely love it!  It makes my lashes beautiful and long.  When it comes time for the end of the day and the dreaded time to take your makeup off, this mascara simply comes off with water and my gentle face wash, and it really comes off in tubes!  The first time I washed my face after using it, I had little black stands in my hands, it looked like spider legs.  I admit I screamed until I came down to earth and realized what it was.  So if you try it, don't be alarmed!  I never have raccoon eyes after I wash my face, which I love.  And the best part: it's under $10!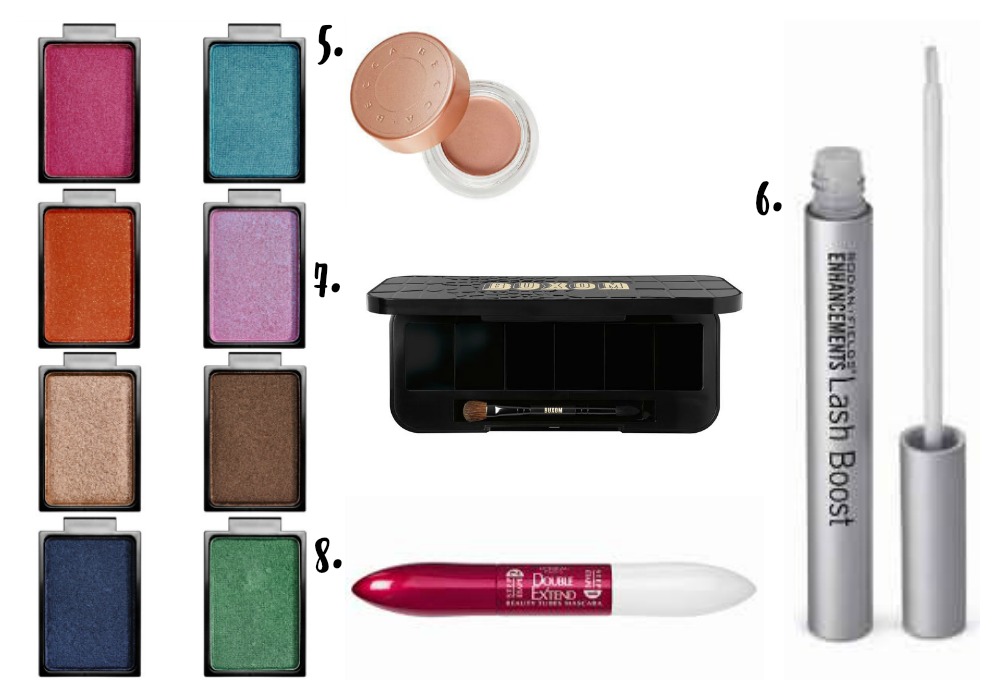 9. LUSH LIP SCRUB
My lips get pretty dry, especially in the winter.  I love to exfoliate my lips to make them smooth and get rid of any dry skin.  I love the Lip Scrub from Lush!  I like Bubblegum but they have other fun flavors like Mint Julep, Honey and even Popcorn.  The scrub gives your lips a gentle exfoliation.  It's sweet and smells good, always a plus in my book!  While you're there pick up a Bath Bomb or 10…you won't be disappointed.
10. MAC LIPSTICKS
I wear lipstick every day, it's a staple in my makeup routine.  Lipstick is the first beauty product that my mom let me wear as a tween, and ever since I just do not feel complete without it.  As you can imagine I have used a million lipsticks!  I really like the MAC lipstick, they go on smooth and they do not dry out my lips and there are so many great color options, I usually stick with one of their nude shades for my everyday makeup look.
11. NYX BUTTER GLOSS
When it comes to a tinted lip gloss, my go to is NYX Butter Gloss.  It tastes great, doesn't leave your lips feeling sticky, and it conditions my lips.  My favorite color is Crème Brulee, it's a perfect neutral tone.  Bonus, it's under $8!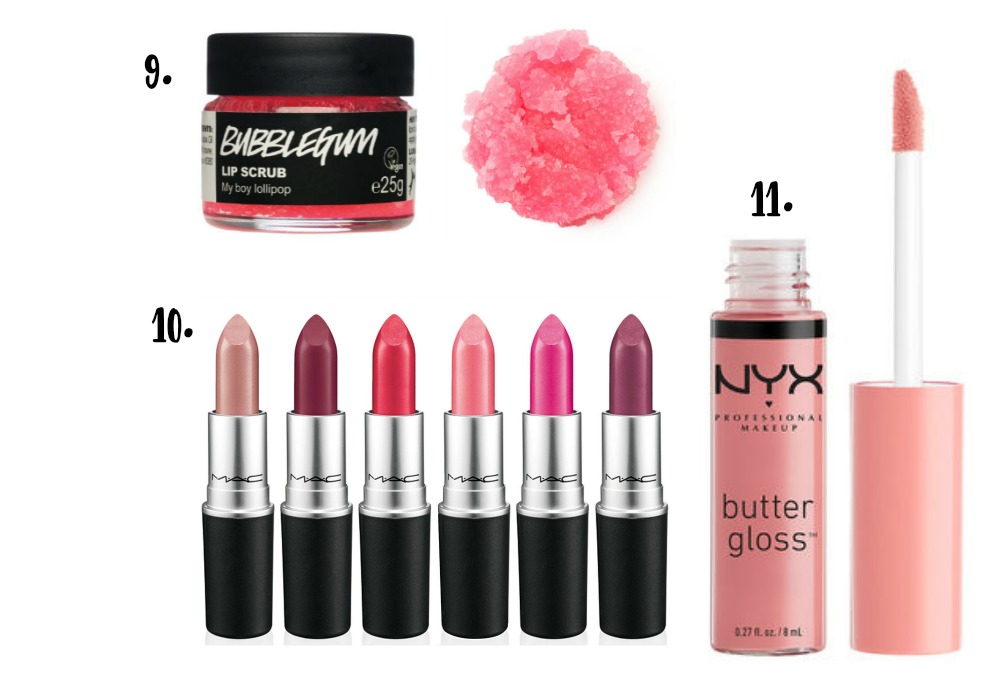 ---
Shop This Post