I absolutely love fresh flowers in my home.  What I don't love, however, is when they die within days of purchasing them!  It's like throwing your money in the trash.  I know I'm not alone in this!  I wanted to share my tips and tricks that I use to get the most life out of my fresh flowers!  I have found hydrangeas to be very forgiving.  Hydrangeas are one of my favorite flowers so I love that I can get some bang for my buck out of them with a few simple steps!
Here's what you'll need:
Tap Water
Fresh Flowers, of course

I always pick a very fresh, not fully bloomed bouquet.  Look for ones with flowers that aren't fully open.  I got this bouquet at my local grocery store for $15.  As you can see, the flowers were still a lime green color with lots of blooming to do.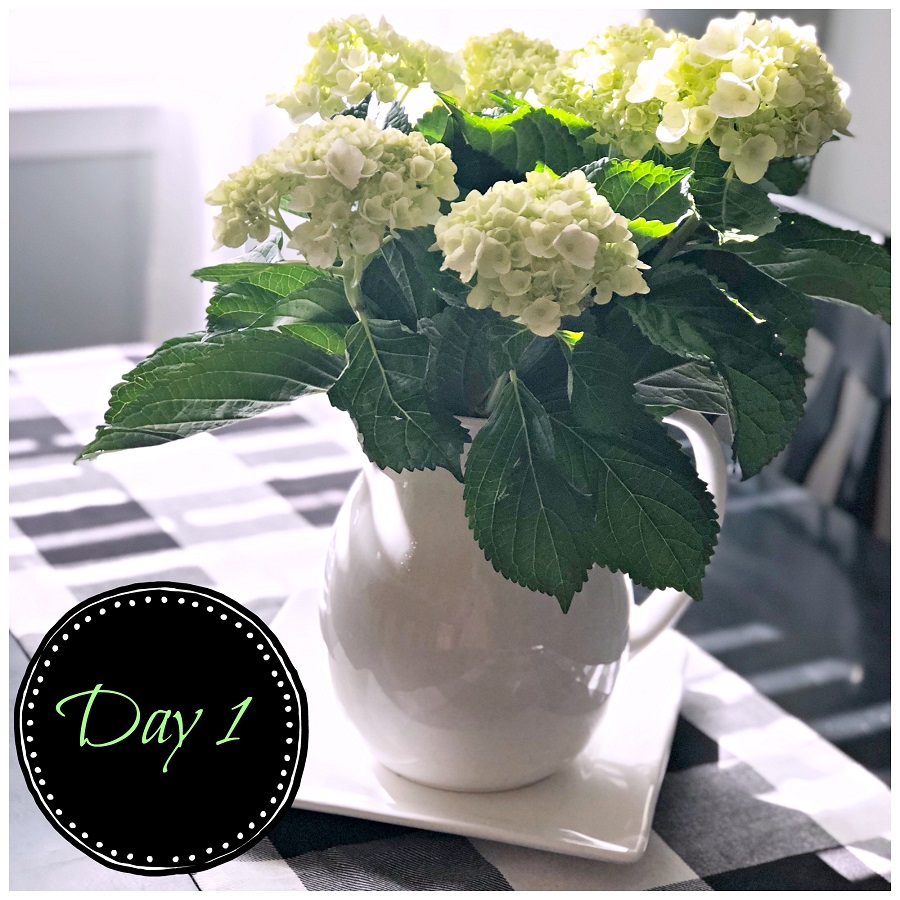 While you're at the store, grab a few extra packets of the cut flower food.  There is usually one pack attached to the bouquet, but you will need more than that to optimize the shelf life of your gorgeous arrangement.  You can find it online here or ask the florist at the supermarket.  They always give me some extra at no charge.
Buy a good set of hand pruners.  They work with little effort, and they make a nice sharp clean cut.  You can find them for under $20.
On day 1, I recommend finding a vase that is on the taller side so you don't have to trim too much of the stem off in the beginning.  Start by clipping each stem at an angle, make sure you trim them all about the same size.  Place them in the tap water with one pack of your cut flower food.  I start them out in my white pitcher, because I love the farmhouse vibe it gives.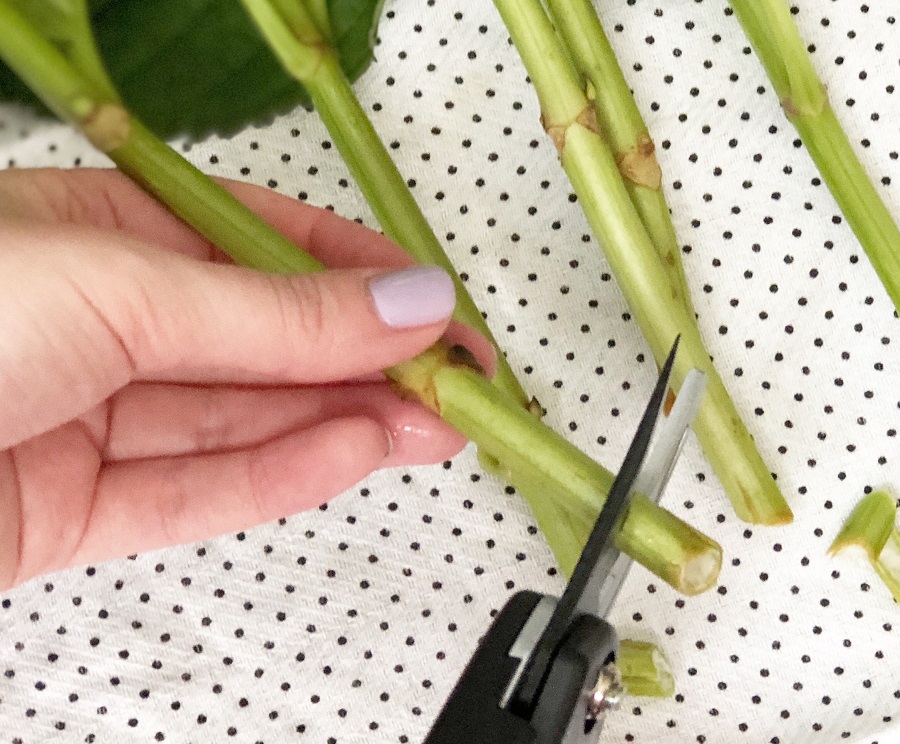 Every 2 or 3 days you will notice your stems will start to become brown at the bottom, you will want to trim each stem about 1 inch (or the amount that has browned) at an angle.  Clean your vase and replace it with fresh water and new packet of cut flower food.
Look what happened to my blooms on day 5!!
No worries!  I was able to save them!  All I did was trim off about an inch or so of the stem that had started to brown and popped them back into the water!  Within just a few hours they perked up, pretty as ever!
Can you even believe this is day 17 of these amazing flowers?!  The white is so vibrant and they still look so amazing!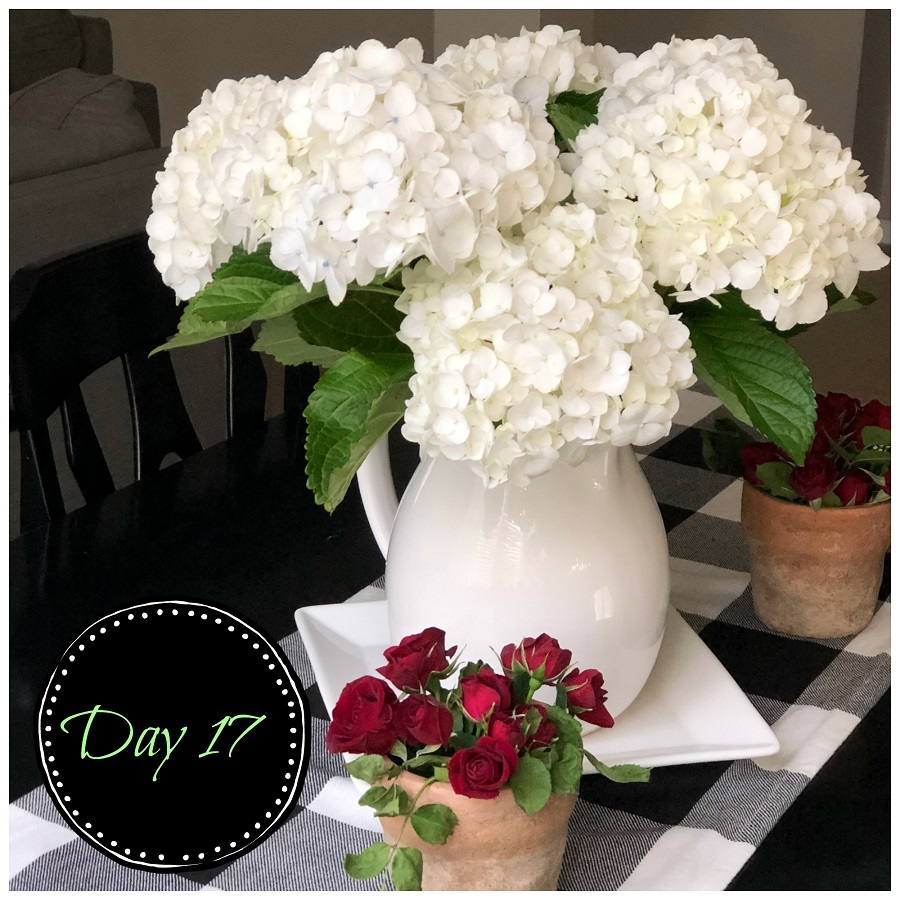 Finally here they are on day 31!  That's right, day 31!  As you can imagine, all these days later the stems are significantly shorter and the clusters of flowers are much larger, so they were separated between a few shorter vases around the house.  I ended up finally tossing them a few days later.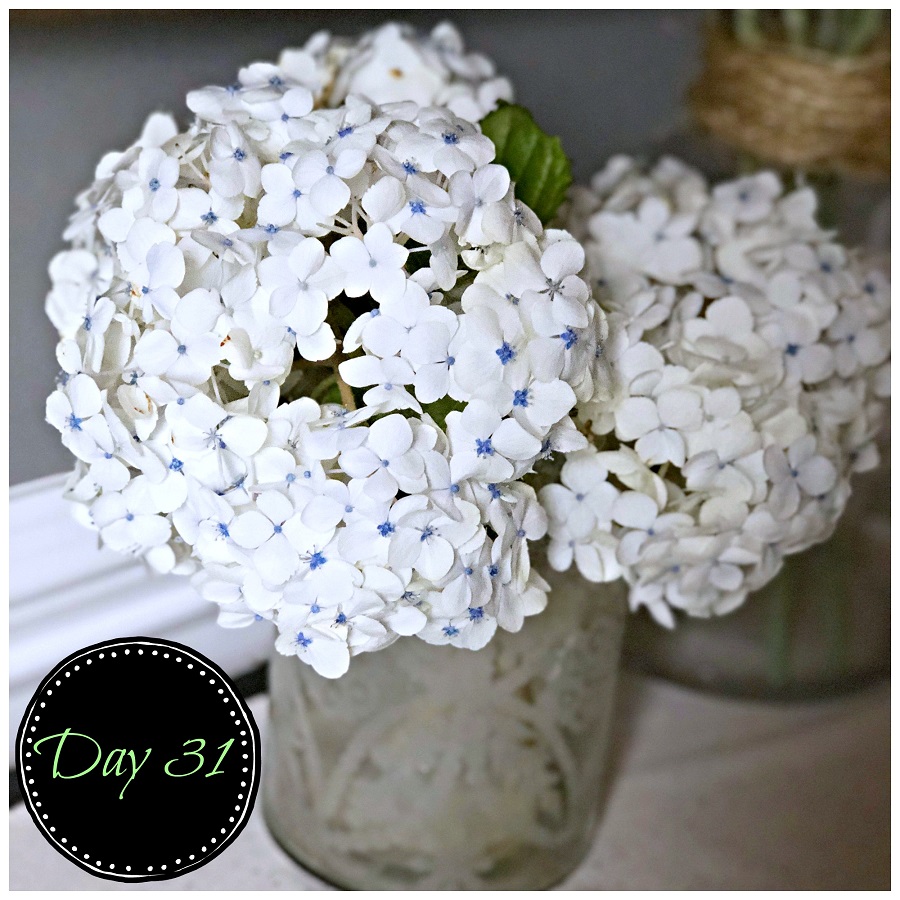 Fresh flowers that last 30+ days for me is so worth the $15!
---
Shop This Post